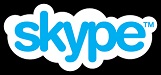 Out of state? Need one on one attention? Connect on Skype! We now offers individualized training via Skype! Call 818 571 5653 for details. Or email us at comedyschools@hotmail.com
---
Beginning Stand-up Comedy Class – Free Intro: Monday, Feb. 19 at 7:30 pm.
@ Tempe Center for the Arts
Beginning Stand-up Comedy Class – Class 1 FREE Audit: Monday, Feb. 26 at 7:30 pm.
@ Tempe Center for the Arts
Advanced Stand-up Comedy Class – Tuesday, Feb. 20 at 5:30 PM and 7:30 pm.
@ Tempe Center for the Arts
Beginning Stand-up Comedy Class – Free Intro: TBA
@ House of Comedy
Beginning Stand-up Comedy Class –First Class FREE!
This standup comedy class offers a safe, positive environment where you can begin to learn how to become a comedian. This class can help you add more humor to both your public speaking and everyday life. The five week workshop covers the basics of how to write comedy, rehearse and perform it:
Learn three ways to write jokes that express your unique experience.
Learn performance technique, and how to turn stage fright into performance power! Method acting memorization that allows you to remember your show without sounding like a robot.
Learn strategies to add humor to your speeches and presentations.
If you want to learn how to write comedy, this class is for you. We'll teach you how to craft jokes based on your personal experience so that you can always create new material. You will learn more in this class than in six months of open mics. You'll also have more fun!
And because we focus on giving honest but positive feedback, you'll have all the confidence you need when it's time to face the crowd. The writing and performance skills you learn will help you anytime you address an audience, whether it's a presentation, speech, or performance art. Veteran comics who wish to improve their writing and performing craft are also welcome.
The beginning stand-up comedy class is $325. You can come by the free intro class to check it out. No obligations, no hard sell. If you have fun, and decide to sign up at the end of the free intro class, you save $50 Dollars.
Find out about our other classes
Questions? Email Us
or Phone:818-571-JOKE
(please see Locations page for maps and directions)
---
Advanced Stand-Up Comedy Workshop
TCA – Classes at 5:30 PM and 7:30 PM.
This stand up comedy class allows you to take your knowledge and skill and apply it in a six minute performance at Arizona's best Theater, the Tempe Center for the Arts. This is a great comedy school for anyone who wants to become a comedian or who just wants a great story about how they performed at one of the best live comedy shows in the Valley.
You will be onstage every night honing a show that is unique to you:
Class One: Students meet one-on-one with the head instructor to plan direction for their new set. The instructor will review your previous showcase, listen to your ideas, and offer suggestions. The rest of the class will practice riffing (improvising jokes) and crowd work.
Class Two: The comedy writing class. The entire class becomes your Writing Team and helps you take your ideas and begin to turn them into a show. We work with a structure that will bring out your unique sense of humor.
Class Three: With your notebook in hand you will go through your set while receiving constructive feedback from the instructor and other comics.
Class Four: Lock down the show and begin to memorize.
Class Five: "Dress rehearsal!" Run through and polish!
Class Six: Live, taped show at The Tempe Center for the Arts.
Some of the best stand up comics working in the Phoenix, Scottsdale, and Tempe areas have started out in these workshops. Our students have gone from the beginner workshop all the way to national TV shows like "Last Comic Standing," "Retired at 35," and "The Jimmy Kimmel Show."
The advanced stand up comedy class is $300 and comes with a copy of your performance. The beginning class is a prerequisite. You are welcome to come to the free intro class and see if it's for you.
Find out about our other classes
Questions? Email Us
or Phone:818-571-JOKE
(please see Locations page for maps and directions)